Our Treatment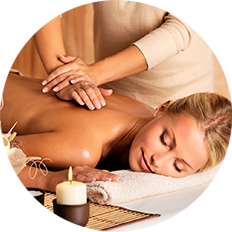 Remedial Massage
Remedial Massage is performed by a highly skilled and accredited therapist, using a variety of techniques to treat injuries or muscular-skeletal disorders. Private Heath fund available
30mins/$50 45mins/$75
60mins/$95 90mins/145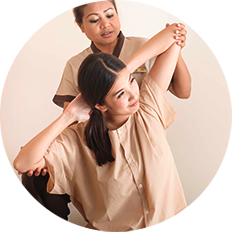 Thai Massage
Uses palm and thumb pressure on the pressure points of your body and utilises stretching techniques to enhance flexibility, reduce muscle stress and strain. It relaxes the whole body to decrease stress levels and improve circulation.
30mins/$50 45mins/$75
60mins/$95 90mins/145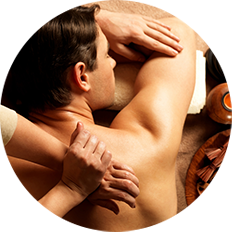 Deep Tissue Massage
Deep tissue massage is similar to Swedish massage but focuses on the deeper layers of muscle and fascia in the body. It utilises deep finger pressure and slow firm strokes to ease knots, tight muscles, chronic pain and increase range of motion.
30mins/$50 45mins/$75
60mins/$95 90mins/145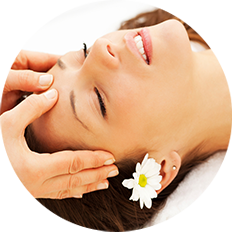 Head, Shoulder & Back
Head, Shoulder & Back Massages soothe away tensions in your upper body, breaks down knots, reduces pain and improves flexibility. It helps to relieve headaches and migraines. You will feel relaxed and re-energized.
30mins/$50 45mins/$75
60mins/$95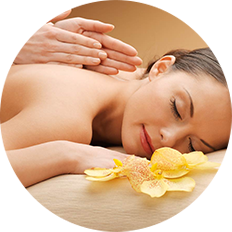 Swedish Massage
A gentle oil massage to relax the entire body by using light to medium pressure to increase the level of oxygen in the blood, improve circulation , decrease muscle toxins, loosen tense muscles and relax your mind.
30mins/$45 45mins/$70
60mins/$90 90mins/140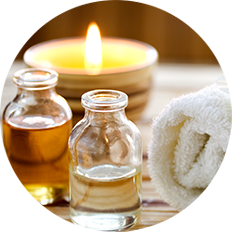 Aromatherapy oil
Employs various massage techniques in combination with light to medium pressure with the benefit of essential oils to reduce anxiety, boost energy levels, eliminate headaches, reduce pain and increase circulation.
30mins/$50 45mins/$75
60mins/$95 90mins/145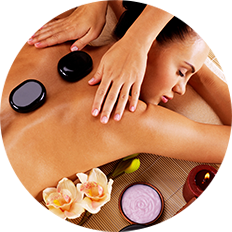 Hot Stone Massage
Specialty massage using smooth, heated stones with the heat from the stones helping to relax and loosen your muscles, ease muscle stiffness, and expand blood vessels which encourages blood flow throughout the body.
60mins/$95 90mins/145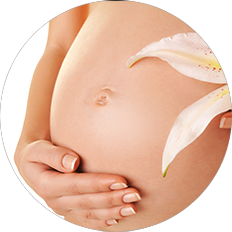 Pregnancy massage
It helps to reduce general pregnancy discomfort, stress and increase relaxation.It can ease the discomfort of the pregnancy experience. Massage is contraindicated during the first 3 months of pregnancy.
30mins/$50 45mins/$75
60mins/$95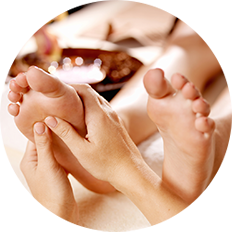 Foot Reflexology
Foot Reflexology massage involves applying pressure to specific points on the feet in order to affect various parts of the body to help relieve pain, reduce stress, improve the immune system and boost general health.
30mins/$45 45mins/$70
60mins/$90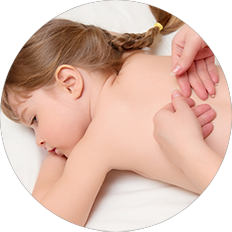 Children massage
This massage stimulates the body in positive way and reduce stress hormone levels. The parent must be present during the treatment. (For chirldren under 12)
30mins/$35 45mins/$50
60mins/$65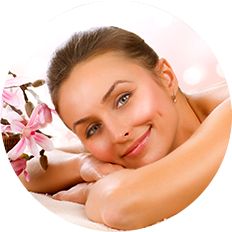 After-sun cooling body massage
After-sun cooling body massage is a gentle oil with aloe vera gel massage, cools down and moisturizes your skin, particularly after sun bathing or outdoor activities.
60mins/$95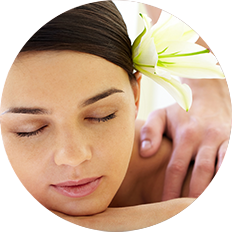 Express facial 30 min + any choice of massage 30 min
It's a combination for those who want to enjoy both a facial treatment & massage but have limited time. It makes you feel relaxed and your skin healthier.
60mins/$95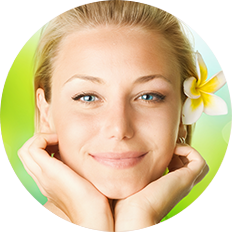 Express facials
cleansing,
exfoliation,
mask,
toning & moisturizer
30mins/$50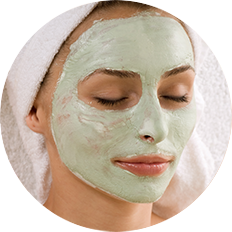 Classic facials
Same as Express with extended time for steam, facial massage, hand & arm massage
45mins/$75